An event for business people who wish to implement artificial intelligence.
Moov AI is seeking to connect a business audience with the experts, practitioners and innovators working to deploy artificial intelligence.
The objective: to demonstrate that it is now possible to put artificial intelligence solutions into production that give concrete results and to share their learning in the field.
Experts will share their secrets, best practices and ways to make successful AI projects.
Through presentations and discussions, participants will be invited to interact with the presenters so that they can empower themselves to take action.
Mehdi Merai, Partner at Deloitte Canada
Simon Lacasse, Global AI Black Belt at Microsoft
Marie-Claude Côté, VP Data Science at IVADO Labs
Olivier Blais, VP Data Science at Moov AI
Dominic Gagnon, CEO of Connect&Go
An initiative by Moov AI, in collaboration with Scale AI.
This event will be held in French. 
Sponsors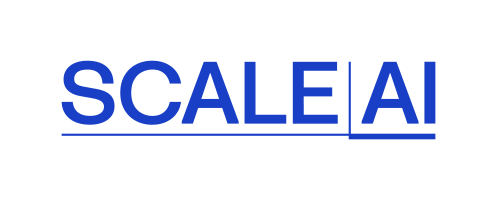 Location
Society for Arts and Technology (SAT)
1201 St Laurent Blvd
Montreal, Quebec
H2X 2S6
Date & Time
Wednesday, November 30, 2022
1 p.m.